IR Drop Features
Power Maps
Including 5 component:1. internal power: power​i​​, 2. switching power: power​s​​, 3. toggle rate scaled power: power​sca​​, 4. all: power​all​​, 5. time-decomposed power: power​t​​. They are generated with power report and timing window report from Innovus.
(1) Power report contains instance level power and toggles rate from a vectorless power analysis.
Internal power ()
Switching power ()
Leakage power ()
Toggles rate ()
Then these instance level power is merged into corresponding tile to form power maps.
(2) Timing window report contains possible switching time domain of the instance in a clock period from a static timing analysis for each pin. The clock period is decomposed evenly into 20 parts, and the cell contributes to power map power​t​​ only in the parts that it is switching.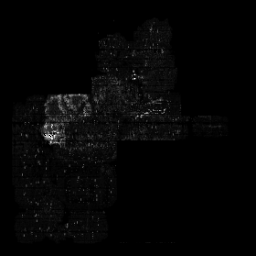 IR Drop Map
IR drop value on each node from a vectorless power rail analysis is merged into corresponding tile to form IR drop maps.